I set some intentions at the beginning of the month and it's been incredible watching them develop.
One of my intentions was to have authentic connections with my husband and kids every day. Here's Krista and I when I visited her at college in Ft.  Lauderdale a week ago.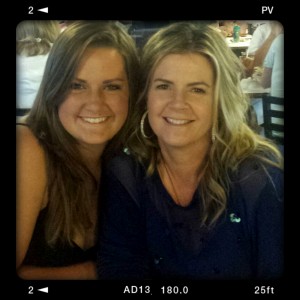 I also intend to connect better and more often with my parents and they both spontaneously came in for fun weekend visits THIS month!
I believe when you set an intention,  you release it out "there" and the universe conspires to make it happen. In January I asked for a Joint Venture partner. Building a business is lonely.  I wanted her to be unlike me – but like minded.  Someone I could build packages with,  could refer others to and would get referrals from.  So the universe brought me the petite,  raven haired Julie Cardinal.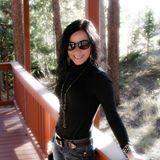 We're offering a makeup and photography package for only $249 BUT we must hear from you before the end of the month when the price goes up to $349. Call me immediately after you finish reading every word of this blog post! 303.435.7038
People make snap judgments based on appearance. Who would you rather have in charge of your financial future?

Or

Package includes: Wardrobe and style consultation, professional makeup application, professional studio photography, (champagne optional, of course!) two wardrobe and set changes, 5-7 final digital photographs complete with retouching for vanity.
New subject (keep up with me here! )
OIL PULLING. Have you heard of this latest trend?  You take a half teaspoon of Coconut oil in your mouth until it melts then gently swish it around for 20 minutes while it pulls toxins from your tongue and mouth. There are several dental health Benefits as well, the most exciting one being significant teeth whitening over time!
Guess what's back in style?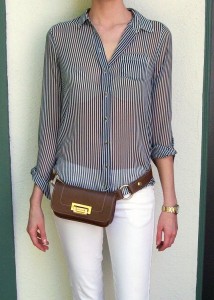 FANNY PACKS!!! Now called Belt Bags! Awesomeness.
We have a snake in our crawlspace that only appears when Jamey isn't home.