Crazy dry.
In case you're just dying to know my opinion  – the difference between using pure oils such as coconut oil or EVOO (as Rachael Ray calls it) is like the difference between eating a piece of white bread

 and drinking a green smoothie.

A delicious slice of Wonderbread will taste yummy and fill your tummy for a while. A green smoothie will give you nutrients, vitamins, fiber and keep you satisfied until lunch.

Pure oils are wonderfully moisturizing and I love using them in the hair and on scaly arms and legs — HOWEVER — Facial Moisturizers developed by skincare companies are moisturizing AND provide corrective and anti-aging properties.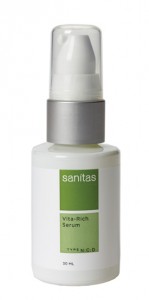 For instance Sanitas Vita Rich Serum contains Squalene oil (which prevents water evaporation from the skin while replenishing natural moisturizers and drives other active ingredients into the dermis.), Vitamins: A (Improves texture, firms and smooths), C (Protects, heals and stimulates collagen production), D (stabilizes skin cell growth, improves healing and immunity), E (anti-oxidant, reduces redness and irritation), K (Improves circulation, minimizes bruising and redness).
Summary – in case your eyes glazed over by all those words: Pure oils are fine for the hair and body. For face, stick to Facial moisturizers with anti-aging properties that  moisturize, firm, stimulate and brighten your beautiful self!
Now, let's dish! At the Grammy's, 66 year old Barbara Bach,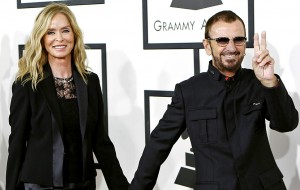 who is married to Ringo Starr, looked beautiful as always. Barbara, who has more money than God, chooses not look over botoxed, over filled, over bleached or over the top. She obviously puts her money into keeping her skin, hair and body looking their most healthy and radiant.
If I could FIRE anyone today,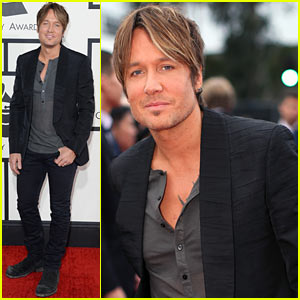 it would be Keith Urban's stylist for letting THIS happen. Thumbelina called and she wants her pixie cut back! Seriously. Here he is http://youtu.be/wK5mhL9HNfc when he was manly and beautiful singing his new song "Cop Car"
But I disgress.
Here's a YouTube of some of the best and worst dressed: http://youtu.be/ToEmNFALayk Whyyyyyyyyyyyyyyyyyy would Madonna wear grills? Isn't there a law against 56 year old women wearing grills? Punishable by death.
I can't wait to see you on my schedule, my love!
XOXO
Love& Beauty, Carly