Anastasia, THE original brow diva, has just come out with a new makeup line. The first new product she released is this flippin' awesome Brow Pomade. It will change your life. You can find it at Ulta. If I could get it wholesale, I would carry it for you. That's how much I love you.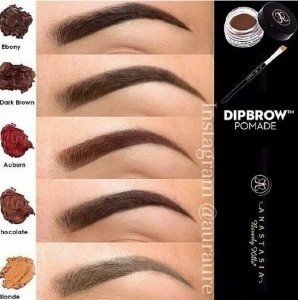 She also came out with this matte finish Lipgloss that I'm obsessing over.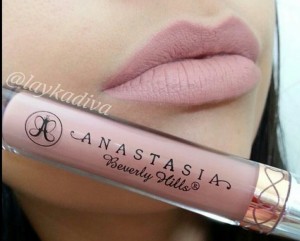 Ulta hasn't gotten it in and the stores that have it are sold out of most colors. When the object of my affection is unattainable, it's a sign that my life will be empty and incomplete until I possess it. I could be feeling totally ambivalent about something until I try to add it to my cart and I see the words "Sold out" or "No longer available" — which triggers some sort of primal urge inside my brain that my ancestors must have used for survival. It screams "You must obtain this item at all cost." I did. I won. Pictures of my lips wearing "Pure Hollywood" to follow.
I have fallen back in love with this Sanitas Eye Serum.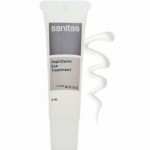 This serum has a high concentration of anti-aging, anti-wrinkle peptides. Peptides tell the cells what to do. They tell them to not "fire" and to "relax". You can see my eyes still crinkle when I smile but then those muscles relax. It's like botox in a bottle. Only $68 at The Glamour Geek.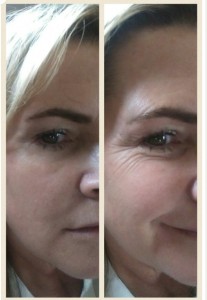 I'm always obsessed with The Bachelor and Dancing With The Stars and this time they rewarded my loyalty by bringing The Latest Bachelor, Chris Soules, also known as "Prince Farming" to DWTS. I have a hard time when the Bachelor ends. I feel like they broke up with ME. Continuing our relationship via DWTS  helps me transition back to reality. Here's a photo one of the judges, the fabulous Julianna Hough, posted on Instragram of the lovely dress she wore Monday night.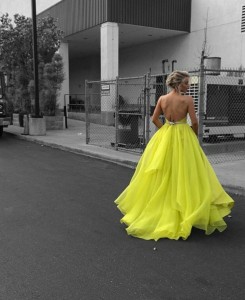 I told Jamey last night that I have been thinking about cheating on him — by watching "Sons of Anarchy" without him. All he heard was "I've been thinking about cheating on you." Which goes to show men hear a fraction of what women say. I can't stop thinking about that Netflix series. It's horrible and violent and there's not even anyone I would ACTUALLY want to cheat on Jamey with in the cast. But I can't stop watching.
Michelle Obama was on Ellen this week. When Ellen asked her what she's going to do after the president's term is over, she said she's going to drive around with her windows down. She hasn't been able to ride in a car with her window down for 7 years. And none of the windows in the white house open. That would feel like prison to us Colorado women, wouldn't it? I told Jamey, when I can't get out to see my horses, just put me down. I'll be done with this world.  On that morbid note, probably from binge watching Sons of Anarchy, I'll let you go.
It isn't lost on me that most of this blog was about TV, btw.
Love&Beauty
Carla