BROW REHAB
The 5 step program.
Getting your brows back on point can be painful. But the first step is admitting you have a browblem and walk away from the tweezers.
You'll need to stay away from all temptation to wax, pluck or thread. In fact, don't even get your nails done where you may be coerced by some overzealous nail tech trying to upsell an eyebrow massacre.
Surrender responsibility of your brows to a professional. (That's me) I am the master. You are the student. Do what I say to experience inner peace – and beautiful brows.
1. Time to wait – It's the only way. The follicles need time to regenerate so you'll need to give them at least 8 weeks. They've given up, they're weak and pathetic. They've lost all will to live – AKA – failure to thrive. (It's a brow thing.)
2. You must give them a reason to live. Use a Brow and Lash enhancer such as Babe Lash to stimulate the follicle. (I happen to carry this!)
3. About 2 weeks into the process you will experience temptation to pluck. This is where the faint of heart will, well . . . lose heart. While you're not plucking, this may be a good time to pick up another habit that doesn't affect your appearance, specifically  your brows – such as hoarding or facebook stalking.
4. Fake it til you Make it. Fill them in using a primer, powder , pencils etc. Have them tinted. Tint will pick up the fine light hairs and make them appear fuller. Wear red lipstick and a push-up bra.
5. In certain circumstances, I allow my clients  to pluck stray hairs near the eyelid but if you know you're weak and may not be able to stop, just don't – it's  too risky.
6-8 weeks Congratulations! Time for the professional.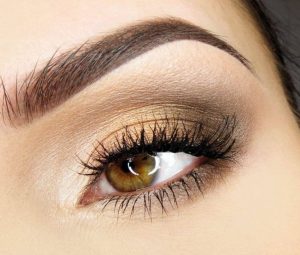 Make sure she exaggerates the size. When my clients are going for the brow wow, I sometimes wax outside the lines for a while, or forever because brow pencils, powders and gels stick better to the tiny fine hairs than to wax-less skin.
Your brows are my passion so GET IN HERE!
—————