Hello Lovely,
I'm so excited to have all 4 of my children back under one roof!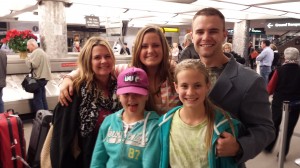 These are precious years before they marry and have their own familes, jobs and busy lives… here we are at the airport. (My youngest is going through a weird picture taking phase…)
The beauty consultations I've been doing have been so rewarding. It's so fun to see women looking good and feeling confident about themselves. Some signs you are ready for a change:
People ask you if you're tired.
You see a picture of yourself and you LOOK tired.. and old.
You haven't changed your hairstyle in at least 3 years.
 Your undergarments are a disgrace to — the feminine body in general.
 Your makeup is old and embarrassing.
If any of these describe you, schedule your FREE in JANUARY beauty consultation — let's talk!

I just received my first StitchFix shipment.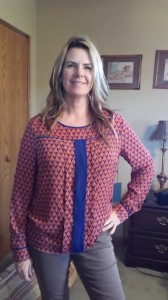 Here's the first blouse and I wasn't crazy about it. It went with a skirt that was freakishly small. I liked that the blouse was something I wouldn't normally try on and maybe expanded my horizons a bit. But I didn't keep it.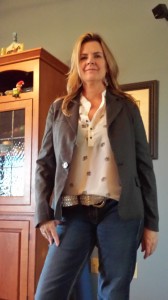 I LOVED this off-white sheer blouse.
The blazer – not so much.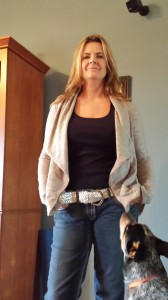 I DID like this gray jacket… but have one that is almost exactly the same so it didn't make sense to keep it.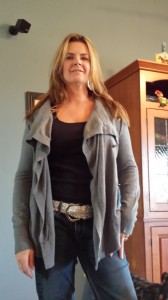 Total cost: $28
Next shipment scheduled for January 21st.
If you're interested, sign up http://stitchfix.com/sign_up?referrer_id=3277329
In case you somehow missed the Ron Burgandy/Peyton Manning video, prepare to laugh until you cry: http://youtu.be/sgF7uWZMSdE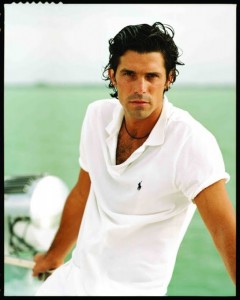 If you're still reading this, you must have some extra time on your hands so I'll keep babbling: Have you seen this guy! Apparently he's the face of Ralph Lauren Polo. I was innocently thumbing through Glamour magazine and there he was. A full page of rugged good looks. When I googled him on Pinterest, this was one of a zillion photos of him. HOW have I not NOTICED him before? Sadly, his first name is Nacho.
MERRY MERRY CHRISTMAS DEAR SOUL.
Carly